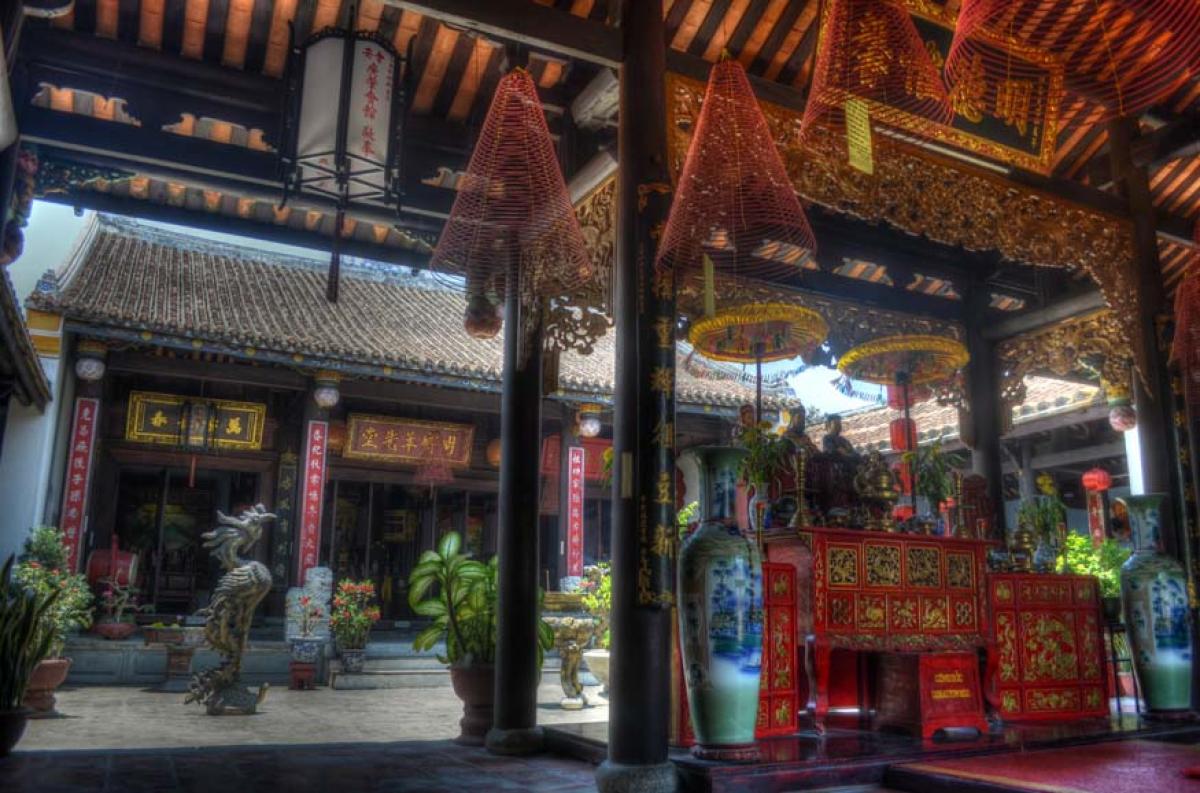 Hoi An Tailor Made Suits, Spas, and Historical tour
I got a couple of suits tailored for my conferences, speeches, and acting gigs that I have in Beijing. Getting things tailor made is a sure luxury, and in Hoi An it is a competitive industry. Tailoring is one of their biggest skills, and there are so many shops selling essentially the same thing with different quality fabrics. I ordered two business dresses and two full suits, which set me back around $240 dollars. I ordered extremely simple common things which I needed and nothing more. There are options to buy wool jackets, full ball gowns or wedding dresses, or anything designer that you'd like. The prices are cheaper than you'd get anywhere else, and shopping around to different shops reveals different price and quality. I chose mid-range tailors, but my brother chose a higher class place called Chic Couture, a 22 year old business, which was off the main street a bit. Their shop and their work was extremely high quality. I was really impressed. I wished I had gotten my stuff made there. 
One day we went to a spa, and there are also many spas in Hoi An. It was a three hour treatment for around $40. I got an aromatherapy massage, salt scrub, aloe wrap, manicure and pedicure. It was great. I especially liked the Vietnamese small talk among the ladies in the spa during the massage, which of course I couldn't understand, but was sweet in a way to hear. For the first time, I got my fingernails and toenails painted by someone else, which says a lot considering I never get manicure or pedicure.  My brother and his friends like drinking at the clubs for foreigners and backpackers, which was fun. 
We went on a walking tour through some of the old houses and temples in the area. We talked to one Vietnamese man whose family had lived there for 4 generations, and they maintained the house perfectly. I did the normal walking tour of the area that I found in Lonely planet. The lanterns were lining the streets. We did a cooking class with Red Bridge cooking school and learned how to make spring roll wraps, eggplant in a clay pot, green papaya salad, and a few other things.  We took a boat ride to the school which was up the river. One of the houses I went into had chairs lined with abalone. It seemed that once you walk into the homes there is an altar above the door, and another altar by the door. There were ladies selling doughuts, but I didn't notice many street vendors. A majority of the places cater to western tourists or higher class tourists, with English on all of the menus and everything. It was "upscale shopping boutique" Vietnamese cuisine. Although reasonably priced it is very classy. We drank wine from Argentina, and enjoyed a very classy time. 
Related items